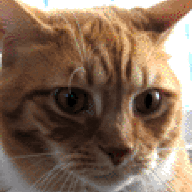 Joined

Dec 31, 2006
Messages

35
I am having a bad time here folks. I picked out a setting I really liked, ArtCarved palladium set, with a knife edge and pave''.
I look up info here on rocky and pallidium is ill advised, as are pave''.

http://www.artcarvedbridal.com/
- go to bridal collection, it is called Belle
(I found the set at a jeweller)
Also - I really love the antique looks but 1) they can be pretty pricey 2)they also have pave'' 3)the band can cover a lot of detail on the engagement ring because the antique''s are filigree, milgrain and pave'' all over the shoulder and shank (if I''ve got my wording correct).
Now I''m thinking of white gold with a knife edge as that give the illusion of diamonds on the sides, with beading rather than pave'' - sound right?
Thanks.