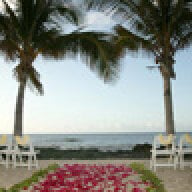 Joined

Nov 30, 2005
Messages

2,216
So I found a platinum wedding band that I adore but it''s just too expensive for us. The jewelry store will custom make a replica in palladium for me which knocks the price down by 25-30% into a more reasonable range. I''d be wearing it with my 1930''s antique platinum engagement ring.
So I was wondering if the experts here have anything to say about palladium versus platinum or about wearing the two right next to each other?
The wedding band is a pretty nice hunk of metal too. It''s at least around 4mm which is twice the width of the shank of my ering. It''s higher than the shank on my ering by a fair bit too, but since the sides/walls of the ring slope inwards a bit it matches perfectly with how the setting of my diamond flares outward from the ering so there''s no gap or rubbing. This means that the top, or surface of the ring that faces you, is narrower than the surface that touches your skin. The top of the ring has discreet millgraining defining the edges and fine engraving between the milgraining. It''s really unusual, I''ve never ever seen anything like it.

I sort of suspect the original is a man''s wedding band since it''s at least a size nine. It''s modern and sleek yet vintage enough to work with my antique e-ring. (which is on the sleek side of artdeco anyway).
Oh, and for those of you from the BIW section who remember me bemoaning how hard it''d be to find a narrow-ish red-gold band for my fi? Well we''re getting this 14k and titanium band for him:
It''s not as orangy in real life, more of a true red gold color.