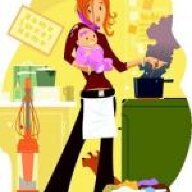 Joined

Feb 24, 2011
Messages

373
Hello

I know mastergoldcraft set your spess and if memory serves, you had a good experience working with Stephen. Could you please elaborate on the process for me?
I am having difficulty working with him and I am just trying to get an idea of how I may be able to improve the situation. He originally quoted a price for a setting. It was beyond what I could do.
He
initiated a lower price without lowering diamond quantity or quality. I requested an invoice and then he goes back up.., granted with explanation but I'm a little put off.
Is his craftsmanship worth continuing down this road?
I truly appreciate your input.
Thank you ~
faegrace