I just received the CAD for my eternity band from Vijay - any suggestions or does it look good as is?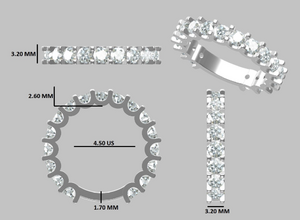 Below is the pic on the listing and I like how it looks kind of scalloped - based on the CAD will mine also have that look? Sorry if that's not the right terminology, but I don't want the prongs to make it look completely straight across on the top and bottom and it kind of looks like that in the CAD to me, but not sure how it will look in real life.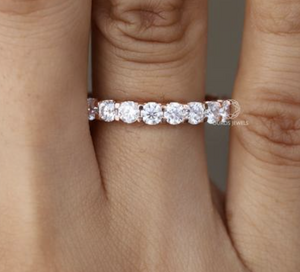 Lastly, is the gold 'sizing bar' too big or too small? Part of me wants to put another diamond in, but that would really limit it getting sized down - however if it does need sized in the future I would assume it would need to be made larger.
Any suggestions are appreciated!