So, I'm partaking as a photographer in a very cool photo project that involves pearls.

I unfortunately don't think I'll be able to share final photos for some time due to a contractual obligation, but I am more than allowed to share the truly special Akoya pearls that will be used...
I'll take more and better photos with my actual camera for some comparisons with other pearls just to show how truly out of this world they are. But in the meantime... I wanted to share some otherworldly pearls with PriceScope friends.
The strand is 8.0-8.5mm and the pearls that will end up as earrings are 8.5-9.0mm. I'm finding difficulty taking photos that do them justice.
The pictures have not been altered/photoshopped other than color correction.
I hope you all enjoy the pearl eye candy.
(Oh, and just to clarify, I'm not making any money off the jewelry part of these photos, so that's why I can share before the photos happen and wanted to make sure I stay clear of the "trade" line)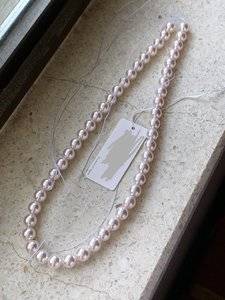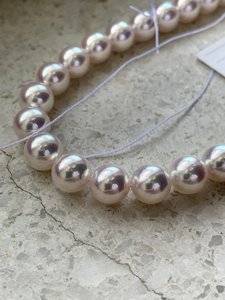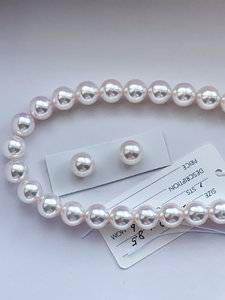 And, check out the unbelievable luster close up. I always do the "How many fingers" test - where I see if I can tell how many fingers I'm holding up in the reflective luster of the pearl. If I can tell, I know it's a great pearl. I've never been able to tell this well before, though... Wow. The orient is in another universe, too. They truly look like small, floating, glowing soap bubbles.