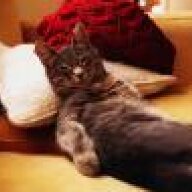 Joined

May 30, 2011
Messages

69
Hello again,
I would love some advice/opinions on what setting to choose.
Firstly to show you the stone I'll be using– here is my new stone

that I have purchased from Mark at ERD. I haven't seen it IRL but I took a chance on Mark based on his rep around here. The price was right for me -under $10k and for a 1.5 I think it has good size (nabbed it
just before
the $ hike). I was hoping for more rectangular than square, so again a tick from me. I will upload the cert and photo for your feedback (although I have already purchased it so I hope I don't get too much negative critiquing).
Setting options to follow...