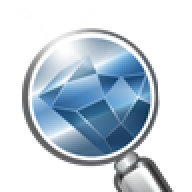 Joined

Dec 31, 1999
Messages

8,266
There are several things we can do on this site to help consumers selecting a better or cheaper diamonds. For example:
1. Advanced diamond search (much more filtering features including vendor' additional services)
2. Diamond Price checker
3. Advanced diamond price stats (much better than Rapaport Price Report)
4. preselecting potentially well cut diamonds.
5. consumer version of Diamond Calculator with basic functionality
6. finding a better deal for advanced consumers (I have some ideas here)
7. No advertisement - remove all the banners
and so on...
My problem is that those services will require small fee from consumers. Maybe $10 subscription fee?
I always thought information should be free in the internet. On the other hand, I realize that some developments are time consuming and cannot be covered by advertising only.
My questions are
1. Is worth it. How many people are ready to pay $10 for using such features?
2. What else consumers would like to have as advanced features.
Thanks a lot to those who'll share their opinions