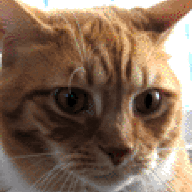 Joined

Dec 31, 2006
Messages

35
Hi
I''ve been on and off of his site, so much going on it''ll take a while before we finalize on a diamond and such, but love checking in from time to time.
These are 2 ring sets I like, looking for opinions: (like if something doesn''t work together, problems, concerns).
The silvery set is by ArtCarved, it''s a palladium set with pave'', knife edged. It''s called Belle. (this is the actual ring set pict)
Without the center stone it''s about $1,900.
I like the knife edge cuz it gives the appearance of side stones without those stones being hidden by the band.
The next is the solitaire, white gold, with a wg diamond and baguette ruby ring. (this is almost like the ring set pict).
The band alone is nearly $1,000 and I don''t have a quote yet on the solitaire as I haven''t picked out the size diamond.
The problem with this one, though, is it''s not a set and the solitaire tends to shadow the band.
thanks!