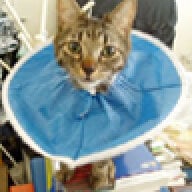 Joined

Feb 15, 2007
Messages

13,166
I took your advice from
this
thread and contacted Mark Turnowski at ERD to help with my friend''s oval project.
Can you give me some feedback on this stone and setting?
Quick project recap:
- Oval halo engagement ring
- $9,000 total budget
- The lady is definitely a size girl, so she wants as big as she can get with their budget.
Mr. Turnowski has been really wonderful to work with. He''s so quick to respond, and he found this stone for us.
$5,275
1.40 ct
8.10 x 6.44 x 4.06
1.26 L/W ratio
SI1
VG Polish
G symmetry
No fluor
He added these comments about the stone:
- The inclusion is off to the side of the table
- Slight bowtie not exceeding 10% which is about as good as it gets
What do you think? Is this THE oval? Should we keep looking?
The bride-to-be does not know that her BF and I are looking together, so it isn''t an option to have her review the stone before he buys.
Thanks everyone for your help!