Joined

Jun 6, 2019
Messages

217
Hi everyone,
I hope some of you can give me an honest opinion on a setting for my new Elyque (Oval) I purchased with Jonathan at Distinctive Gem.
My Elyque is a 1.904 K SI1, a tiny tiny hint of yellow, which does not bother me, I love RG but thought of YG for the K, but might have to go WG on these settings.
I would appreciate anyone's opinion, especially
@tyty333
and
@Starfacet
When I first started,
I wanted a Halo and this was my vision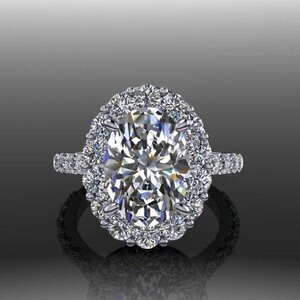 This was my first attempt at a Halo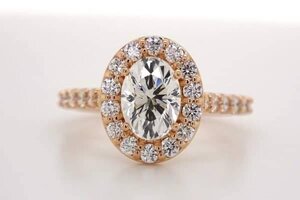 This was my second attempt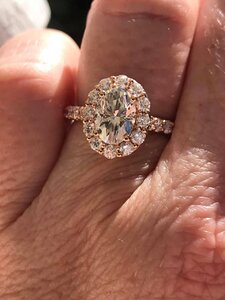 I didn't feel like either of these two attempts matched my vision, so.... I would like comments and/or suggestions please.
These are some designs we were working on or my ideas on a new setting