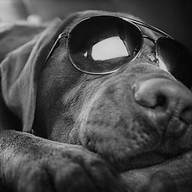 Joined

Apr 23, 2018
Messages

4,441
@sledge

what do you think about this brown issue?

I am not familiar with this.
Sorry, the wife and I took a mini trip to a B&B for the weekend, so had limited interactions here.
All stones have undertones. The most popular being yellow. However, there are other colors such as brown, grey, etc. As you see that "warm buttery" tint that some people have about in lower colors it's because of the yellow undertone.
I'm one of the weird ones that likes the brown and grey undertones in some stones. Once it gets too strong I don't care for it.
Either way, the important take away is that GIA only requires brown or grey undertones to be reported on stones K+. So if the H or I has a brown tint it would not be noted on the cert but rather isolated to visual inspection.
Yellow undertones are not reported until you go over Z and would likely be considered fancy at that point.
All other undertone colors have to be reported at G+.
Below is a chart summarizing this data, and also a good read from VC.
To confirm if a stone has an undertone that is not reported I would ask the vendor to pull and inspect the stone. Also, you can do screen caps of the diamonds and put them side by side for easier detection. I would just caution that background colors and lighting can play into results. Many times the same vendor uses different colored backgrounds giving off different illusions.
I would create such a comparison but am on my mobile only as we are traveling.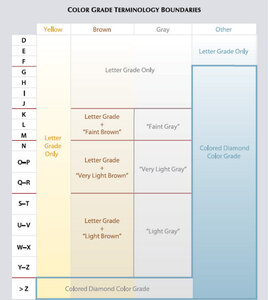 Yeah, I started off looking at SI1 but almost every report I read had "clouds not shown" and that scared me off because I don't want a hazy diamond since light performance is my main priority.
Agree clouds can cause transparency issues but you have to analyze all factors. An SI1 with grade setting inclusion of clouds heavily congested over the table with the additional clouds note might indeed be a problem. An SI1 with clear crystals as grade setting and otherwise clean with the same note may not be an issue.
I would be more cautious as I move lower down the clarity scale, and cautiously a little less worried as I move up the clarity scale but still taking all factors into consideration.
Sometimes in videos you can tell but this is where it's nice to work with a vendor that can pull the stone and provide additionally vetting and insight. Also, if concerned, testing in various lighting conditions is a must.
The "killer note" to be weary of is "grade based on clouds not shown" which is normally followed up with a squeaky clean inclusion plot. These stones will likely have problems.
They said that the diamond is over seas so the only way to get an image would be to buy it and have it shipped to NY to be looked at
JA is primarily a drop shipper which means most their stones are overseas or located elsewhere other than their own facility.
Normally they will provide up to 3 IS images when shopping, rather they do it or have one of their suppliers provide it.
Nothing wrong with MBF. Don't let people scare you.
Agree that medium is likely safe. However, it's always good practice to carefully vet a stone in various lighting conditions to confirm all is good.
Keep in mind, the type and size of inclusions could play into the matter.
While the stone may have a small whitening effect, it is not guaranteed and will only be in environments where the UV/VV radiation is strong enough for the stone to actually fluorescence. Because of this I would caution buyers to purchase a color of stone based on their preference without fluor and if you get any added benefit that's just a bonus. In other words if H is your minimum, don't buy I with fluor to cheat it. Just buy an H so you aren't disappointed.
Lastly, fluor stones should trade for less dollars. The stronger the fluor level the bigger the discount. Consequently, they can offer some great bang for the buck.