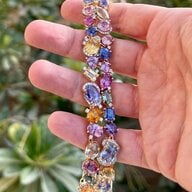 Joined

Oct 1, 2015
Messages

1,497
So I'm trying to be a good girl from now until Christmas because I have a lot of expenses towards the end of the year.
Which means I'm looking at resets rather than new purchases. Ok, Ok, I know. But it's better than nothing, I'm trying to economise, I could be still buying a bunch of random gemstones that I don't know what I'm going to do with!
So I've got two in the pipeline and another to be discussed with the jeweller.
Project 1: oval five stone that drives me INSANE because the ovals are so poorly matched (and poorly cut frankly).
Here is the offender.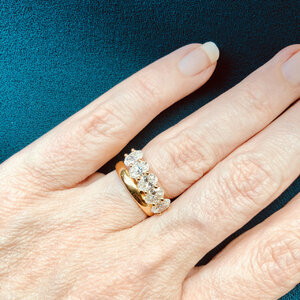 Given the colour and clarity is good and I got a bargain price I've decided to reset this horror into a bezel setting to conceal the discrepancy between them and make a band. Something like this.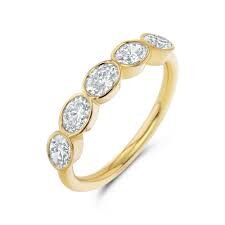 It also makes sense as I now have an alternative yellow gold option for my "mock" engagement ring when I can't bear to mix metals.
Project 2: amazing sapphire - amazing side stones - can't deal with them together as they are step and brilliant / cushion mixed. And I couldn't get over the long, imperfectly placed prongs.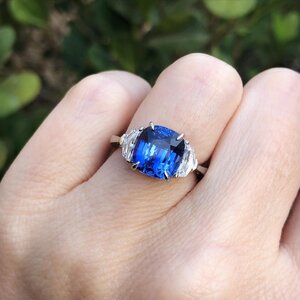 I'm changing the entire ring and going for brilliant cut sides something in this style - obviously not with the same side stones.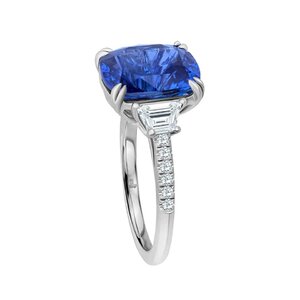 Going for these sides: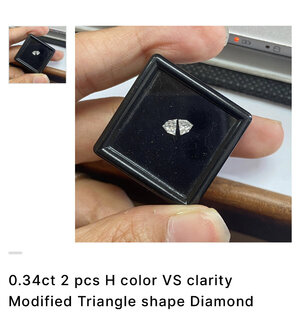 Will post photos when ready!