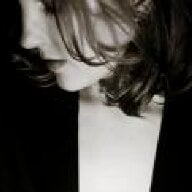 Joined

Nov 2, 2006
Messages

10,541
This may be long but I have to tell someone about it.
When my grandparents got engaged in the 40''s, my GF didn''t give her an ering because he had no money at the time. So for their 20th or 25th anniversary he bought her a ring. I don''t know many of the details, just that it''s a 2+ Ct. Emerald cut (possible OEC) in a platinum setting with side baguettes. It''s very similar to the attached image. I''ve always admired the ring and she and I had talked about it''s history and the story behind their love. It''s basically my dream engagement ring and I''ve had fantasy''s that it would be given to my BF for when he proposes.
My grandmother passed away a few months ago and we''re at the point now where her assets will be disbursed to the people in her will and other family. I''m a middle grandchild of 6 girls and 2 boys and I don''t feel I was a favored grandchild though I was loved. So I was totally clueless when it came to what was left to me. And I didn''t expect anything to be honest. I had lunch with my mom yesterday and she broke the news that the ring was to go to my cousin. But get this, there were also instructions that upon my cousin''s death (she has a terminal genetic condition and can''t have kids) the ring will be passed to me.
Can I just tell you that my jaw just about knocked my plate off the table as it dropped? I''m very sad that the ring will have sad memories connected with it but the bling diva in me is thrilled. Honestly though, I don''t really care if I dont have it now because I already have a ring picked out. But I''m really happy that I''ll be able to pass it to one of my children and keep in the family.