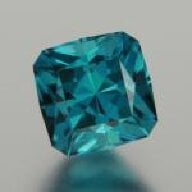 Joined

Jan 18, 2008
Messages

9,758
Date:

2/19/2009 9:51:21 AM

Author:

Deelight

Thanks hun

, I will definitly get out to CR sometime soon I just went down the road tonight it was raining and I couldn''t be stoofed driving LOL. The sizing in shops is crazy I can literally vary 2-3 sizes depending on what store I visit - INSANE.

AS for the nationality I am Serbian but I don''t think I look typically Serb/Eastern European however when I went back there, there were a heck of a lot of people who looked kinda like me LOL.
ya I can relate - I don''t think I really look that euro either (macedonian blood), but I often get old Italian ladies asking me if I''m italian...Then they try to speak to me in their language and I''m like "I can''t understand you!?"
Interesting that you''ve been back - did you like it? I think masso is the last place I''d like to for hols, lol - bo-ring...