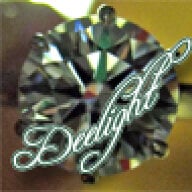 Joined

Oct 4, 2007
Messages

5,543
As per this thread here:
https://www.pricescope.com/community/threads/can-i-get-some-job-dust-please.107044/
Thank you for all the dust :*
I thought I might have blown it but the interviewer made a positive comment at the end that made me think I had a good chance but either way I have made it to the next stage
.
I now have to book a an appointment for my assessment and I don''t know which date to book the earliest is Tuesday - day after my birthday but it doesn''t give me the greatest amount of time to find a killer interview outfit.
I was thinking of booking early March which is the day after I get my o-rings changed on my braces - they tend to yellow as I wear them so they will be fresh and not make me look like I have yucky yellow teeth which would be good I think personally. Also it is near the end so it keeps me fresh in thier minds me thinks but if I go earlier I look keener - Confused.
Sooner or later which would you book?
I am a little excited if you can''t tell WOOO HOOO