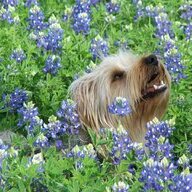 Joined

Sep 28, 2017
Messages

303
Hi all,
Reposting from the Antique and Vintage thread in case this gets more traction here. I have been looking for an old mine cut diamond for an engagement ring for myself. I purchased this 1.2carat (6.88mm) stone. It's a VS2, OP color (per the EGL report). I love the shape and don't mind the color at all (I've attached pictures showing it in different lights). It cost under $2,900. I've looked at it with my loupe (at 30x magnification) and noticed it has two small chips or cracks on the girdle. They are not at all visible to the naked eye but can feel them if you run your fingernail around the edge. My instinct is to say I got a good deal but I'm concerned that these chips could become worse later or compromise the stone while it is being set. I plan to have it set in a 6-8 prong 14K gold setting.
I'm also concerned that it's not quite large enough. I "set" it temporarily on a plain gold band because i knew it would look larger once elevated and it does look pretty large in photos but not quite as large in person (I have a size 6 finger). I am looking at a 1.68carat (7.15mm) stone this week and plan to compare the two. The larger stone costs 2/3 more so I'm not sure the uptick in cost will be worth the .27 in mm. It is a also a VS2 but has an I color but like I like the color of the stone I currently have.
I guess I just want to know what you think of this stone, did I get a good deal? Do you think a stone measuring .27mm more is worth the price increase?
@OoohShiny
helpfully recommended I get it appraised since I have until the 31st of October to return it.
Thanks!
P.S. I bought a 1 carat CZ just to see how the size compares. It is pictured in the first photo below alongside the loose diamond and in the close up view a few rows down.