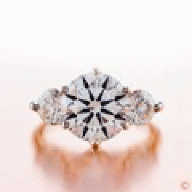 Joined

Jan 7, 2010
Messages

3,417
Someone PLEASE tell me I'm not the only one who has blown the wedding budget. And I mean not just blown it but pulverised it.
We sat down and did the math yesterday.
Not including any jewellery, honeymoon or accommodation costs for family, our wedding for 125 people now costs a smidgeon under $98,000.
Yes, you heard right. I'm disgusted. At myself. How did I let it get this far??
This is an insane amount of money to blow on one day. All the deposits have been paid, we can't cancel anyhing now without losing the money.
Please may I have some dust for my wedding day, that it goes smoothly, that we don't break anything, that my friends and family enjoy themselves so much that all the expense is woth it.
Coz right now I feel like the world's biggest heel and like I'm gonna cry