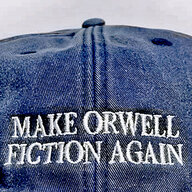 Joined

Apr 30, 2005
Messages

32,959
An asscher has a square symmetrical look.
In fact we try hard to find one with a 1:1 ratio of length to width.
I found a very good square one.

But a stone must be set into the sides of a tension setting.
After set the left and right side of the square will be sunk into the metal.
The asscher will no longer look square.
I think it will look unsymmetrical with the left and right side of a carefully balanced design "missing".

I think if I get a setting made with prongs on the 4 corners it will look like a woman's ring.
Full bezel may be the only thing left, and I'm not too crazy about covering up that much of the face-up-area.
Argggg.

Anyone have any ideas / pics of options / ideas for me?