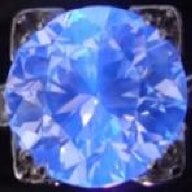 Joined

Apr 26, 2007
Messages

8,087
In one of the many, many, many threads where we're indulging a new-found fascination with OECs, spurred in part by their beauty, but in part - let's be practical! - by the fact that they're among the only affordable options in a world of price-hikes, Gypsy quoted a vintage dealer she'd been corresponding with as saying:

"One other thing I'd like to touch on with you, is pricing for OEs in general. You may not be aware, but a few months ago, Rapaport started listing OEs at the same wholesale price as modern brilliants. Never before has this happened. This is down to massively increased interest in the shape, and the very obvious lack of availability. OEs, especially eyeclean and undamaged, at a carat and above, are fast becoming as rare as hens teeth. My advice would be to pick up whichever stone you are interested in sooner rather than later. I have noticed that even ebay sellers across in the USA have been putting up their listed prices by between 10 and 20% recently. The price for antique stones will, in my opinion, continue to grow."

I dunno if I've just been living in a cave, but ... WOAH. That is huge. To have Martin Rappaport, the man who basically standardized diamond grading, step up to observe and incorporate the fact that the general public is taking refuge from the price hikes in the secondhand market ... we're now officially in a whole new ballgame. I'm aware that dealers tend to have a standardized set of discounts off Rap depending on, oh, anything from cut to fluor to stones cut "shy," which your average consumer doesn't know about: I wonder where (if) the discount for OECs is set.

Would any of our professionals care to weigh in on this issue?