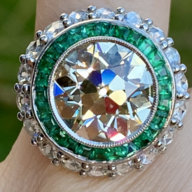 Joined

Sep 18, 2003
Messages

272
The beautiful OEC zircon that
@CHRISTY-DANIELLE
was considering got me thinking on whether or not antique OEC zircons might be available in antique jewelry. I went looking on eBay and found a few of them and wound up with two!
I'll show them below, but first a question: do I have to worry about synthetic zircons and have these tested? They were both sold as natural and both are obviously zircon with the strong double refractivity, but I have read conflicting things on whether synthetic blue zircons exist, and what year they were invented.
The first is a 6mm OEC zircon that I pulled out of a 1930s-1940s gold filled Binder Bros mounting. Here was the entire ring: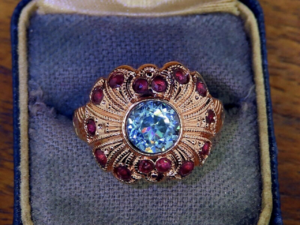 The red stones were sold as low quality natural rubies with very uneven cutting, some are rose cuts, some are like deformed round cuts.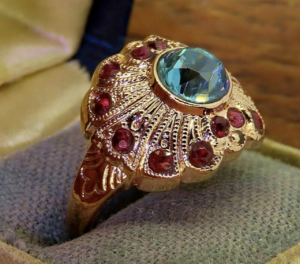 The 6mm zircon is a gorgeous OEC cut with beautiful kozibe and dispersion. Here is the stone released from its gold filled mounting. Edited.. for some reason when I copy and paste the images it desaturates them vs. using the insert image function.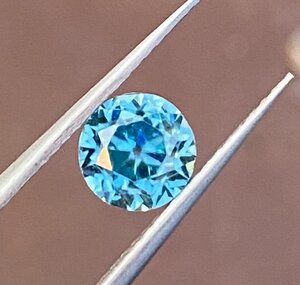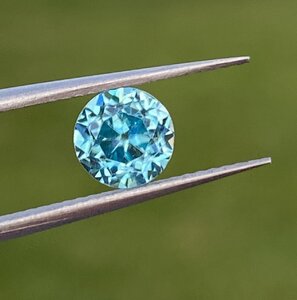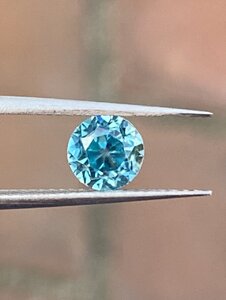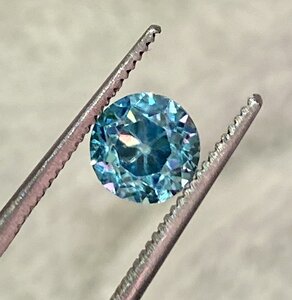 I have this amazing antique silver cherub mounting with an old and worn white paste or glass sapphire, and I am hoping to put the OEC zircon into this mounting.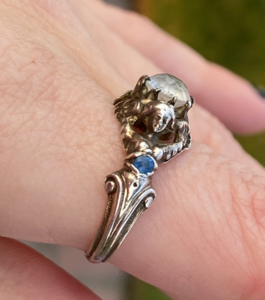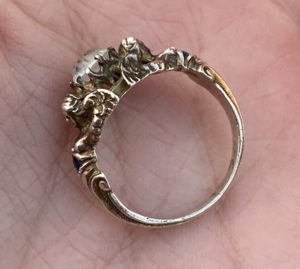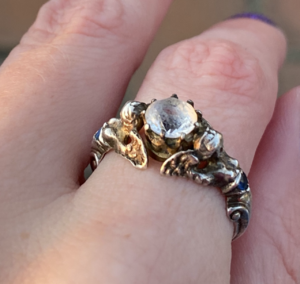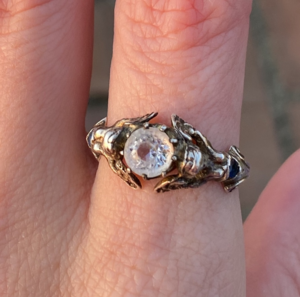 I have to make a separate post for the next zircon...
Last edited: