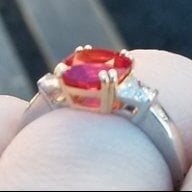 Joined

Nov 3, 2009
Messages

7,491
These are my very dirty earrings (kept in a box). Apologies for the dust. I like this style. My design.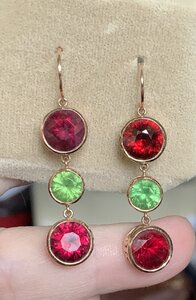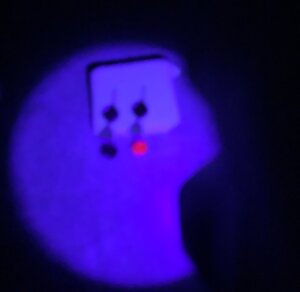 Four red garnets and two green tourmalines. After a year of ownership, I noticed strange fluorescence in a pyrope or almandine, whatever it is.
Three are bought from one vendor, one from another. I don't remember who provided this specimen.
I mean, red garnets are cheap, probably costs more to make synthetics. The jeweler did not notice anything either.
Thoughts? I know what I think, but somewhat curious...(I wish I could say, "They sold my a Burmese ruby by mistake!", lol! But no such luck)
Last edited: