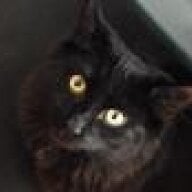 Joined

Apr 25, 2008
Messages

11,073





http://www.clickondetroit.com/entertainment/18791288/detail.html
The very public saga of octuplet mom Nadya Suleman has taken a lurid turn.
According to TMZ.com, Suleman has been offered $1 million by major **** distributor Vivid Entertainment to star in a **** movie.
Suleman became the subject of heavy scrutiny after the birth of the octuplets last month, after it was revealed that she already had six children. All 14 were conceived through in-vitro fertilization.
Vivid told TMZ that the company will give her family full medical and dental insurance if she becomes a "contract girl." According to the celebrity gossip Web site, that would mean Suleman would have to do "multiple videos."
TMZ said there was no word on whether Suleman was considering the offer.
Meanwhile, Suleman appears to have bigger worries than taking care of her 14 children.
Talk show host Dr. Phil McGraw said that she may have to prove she can handle the load, or else have hospital officials withhold her newborn octuplets.
McGraw said the 33-year-old unemployed mother called him Tuesday. She was distraught that Kaiser Permanente officials told her they were concerned about the babies living at her home near Los Angeles.
Property records show Suleman''s mother is more than $23,000 behind on mortgage payments and the home is under threat of foreclosure.
Kaiser officials won''t comment on Suleman''s case.
Suleman has taped two episodes of McGraw''s "Dr. Phil" show.