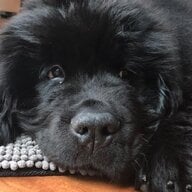 Joined

Jul 27, 2007
Messages

6,299
I''ve been lurking on these boards for awhile and enjoying pictures of and stories behind everybody''s ring, there are definitely some gorgeous rings out there!

My fiancee proposed to me several months ago and for some reason I am obsessed about making sure he got a good price and a good diamond. I have no idea why this matters so much to me because I truly love my ring and I would not exchange it for anything, but at the same time I feel a great deal of guilt about the money he spent on the ring. We both live very modestly and have accumulated a comfortable nest egg over the years, so it''s not like he went into debt for the ring or anything nor was it even terribly expensive, but still, it was a major purchase.

Here are the specifications of the ring from the GIA certifications--I call it an asscher cut, though after reading these forums I know there is a difference between the square emerald and the old asscher cut.

Measurements: 6.54 x 6.40 x 4.35
Weight: 1.55 carats

Depth: 68.0%
Table: 63%
Girdle: Slightly Thick to Thick
Cutlet: None

Polish: Excellent
Symmetry: Excellent

Clarity: VS2
Color: F
Fluorescence: Faint

Also, the write up of the ring that was included with the GIA grading report says that it is a Lazare Kaplan diamond.

I don''t know the price for the diamond itself, I only the price of the whole ring. It was set in an art deco setting with 4 1-point round brilliants on either side of an 18 point pear with the asscher in the middle. The side stones are G-H in color with VS1 - VS2 clarity.

A very high-end jeweller was closing out their inventory when the owners sold the store and he got the ring for $7,800 or so. He seems to be very happy with this price, and I am infinitely happy with the ring, but I can''t seem to shake the guilt! Is this a reasonable price for the stone (and setting)?