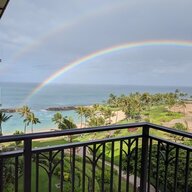 Joined

May 11, 2013
Messages

7,374
@Austina
Hello! parathyroid disease is under diagnosed and my sister succumbed to it.. her death certificate said her heart was calcified, she had a calcium blockage in her pancreas, her kidneys were calcified and had she survived, she would have been on dialysis for the rest of her life, her cause of death was RT heart failure on her certificate, but her ER doctors said her heart was calcified
https://www.ncbi.nlm.nih.gov/books/NBK557689/
her acute maybe chronic not sure pancreatitis which caused her so much pain at he end of her life and other symptoms of digestion and nausea
https://pancreasfoundation.org/pati...s/acute-pancreatitis-diagnosis-and-treatment/
then the coup de grace was the kidney failure caused by high calcium over years and years,
my sister had undetected high calcium or if when she last went to a doctor he/she told her that her calcium was elevated MANY doctors don't treat it seriously, but anyone who has kidney stones should be checked for parathyroid disease. My sister would not go to a doctor because she was a smoker and was very sick when she was 4yrs old and she just didn't trust doctors and I think she was just convinced she would get lung cancer like our mom and brother and our aunt was diagnosed right before my sister died with lung cancer. LONG story, but whenever anyone I know who has experienced a kidney stone(s) I urge the to get tested. It's easy to cure if one has their parathyroid gland(s) removed, you need one gland and most times not all 4 of the glands has gone haywire.
Yes physical therapy hurts but I can reach farther than I have been able to in 2 years, it's wonderful, I am almost finished, I think I have 4 more sessions. Austina, the house is 50% done in my book, the kitchen was in then they had to take down the upper cabinets because the electrical lines were too low for the upper lights... we had to wait and wait and wait and wait for the septic and water people beause of Austin growth and Covid, the pool is about 1/3 done but has been that way since June so I just don't know, John sent him a note today we shall see. New houses have a tendency to be made just more crappy as wood gets thinner, tile more easily broken, watered down paint and who knows what kind of pipes etc.. so I get your newest house being the biggest pain... I suppose it's all a crap shoot. Auti has evolved into EXPLORER baby, she is everywhere, she didn't sit and play with her toys here much, just kept going from room to room, grannie right behind her.. she started hide and seek with me, that was so danged precious, she was looking through a crack in the door in the study at me and all of a sudden I would look there and say There she is! and this toddler would scream run out of the room laughing her head off to John, then she would run back in and we would do it again, but she started it not me! she's getting very verbal and oh so strong willed, may I just say, you will be calling me when your day arrives to marvel! and I will marvel back at you at how LUCKY we are.. miss you and hope Colin and everyone is well and safe. xoxoxoxo
@missy
hi SWEETIE! I'm sorry I am a PITA about parathyroid disease... I am sure your endocrinologist is aware, but all they have to do is test Greg's PHT. Then they will know if it is or isn't. I care Missy and you know it, and I know you are knowledgeable and everything will be okay, but I feel I need to inform as it's not well known. oooh the beautiful pix Missy, as always.. I don't mean to be nosey but what happened with your Dad, 2hours! jeeze louise Missy that is very unusual, I know he's in his 80s and maybe they just took it very slow.. I so hope he's feeling well today.. I would love to have a chilly Autumn day, but today it was 88F and tomorrow 90F.. I miss fall, but not winter per se.. miss Chris.
Glad you guys got a lot of miles on your bike this year too... Girlie I loves that Opal of yours, it's so fantastic.. I loved opals second after diamonds when I was a little girl.. the colors.. oooh so magnificent.. so tasteful and sooooooo beautiful..
How's Greg and the furbabies? we are good here.. nothing to complain about except the house being no where near done and the pool who knows! we are plugging along, lots of Halloween decorations up here as it's a started neighborhood with so many kids and couples, it's lovely that way. The guy next door has a leg monitor on, John comes tooling in and says that hey the guy next door is under house arrest, he's got a leg monitor on, but I say nah, I don't think so it's probably like some kind of fit bit for the leg or something, so Mike comes tooling in and says Ma! you guys have to move, there's a felon next door, the wife is from Sweden and she told me for the first 9 months that her husband worked overseas, then he shows and he smokes and he is louder than anyone I have ever met, and he plays darts at night starting about 9pm.. it's weird, but I think the wife and husband are both lovely and I don't judge people by their ankle bracelets unless proven to be.
No fires! we are constantly under red threat because Texas is hot and dry.. I was surprised when we moved to Maine how much drought there was there, I didn't remember the NE as being so dry for the first 38 years I lived in NY.
MISS you my dear, till the day we can have a meetup again... know that I think of you every day and Greg and send you much bunches of love girl.!!! xoxoxoxo
@marcy
Cara had her operation 4 weeks ago on 9/25... she still is sore and has a hard time picking Auti up.. she had a tough visit with her mom, I dunno mothers and daughters..
Fettucine Alfredo is my favorite food, lots of parmesan, lots of garlic, and lotsa lotsa pasta.. your's looks delicious!
A new iphone, better camera! sounds like it should be yours!
100 miles to get your car checked in big sky country! it would be heaven to me because I love the open America! land of stars.. (as you know)
Hope all is well Marcy and I'm brewing up some cookies tomorrow myself!
To all the NIRDIs, sending love and hellos and caring vibes...
Here's a pix of Autumn eating lunch at grannie and grandpa's this past Thursday.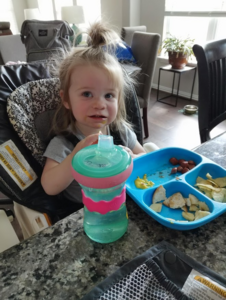 Here's a pix of the new water tank and other stuff... this is the view outside a window that I thought would have a bucolic view of the sky, live and learn. there will be a fence around it, it looks like pool equipment but it isn't God knows where that's going. never gonna build ever again.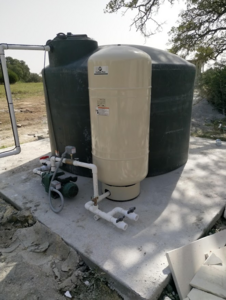 the huge fan that's going in the family room area