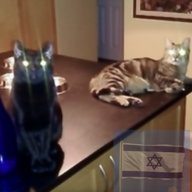 Joined

Jun 8, 2008
Messages

40,740
GM girls! Happy Tuesday! Happy Autumn!
@Bayek
what a relief that Cara is A OK. So scary. And I know what a huge peace of mind it was for them to have you and your DH taking care of Auti. She is a sweetheart. That face. OMG I just want to reach through the screen and give her and you big (((HUGS))). Glad Chris is doing well. Tell him to keep the AC in the window for another week or two. It is warming up this weekend into the 80s possibly. That is AC weather IMO. Thanks for asking about my parents. My mom's blood pressure is dangerously high. She is seeing the doctor in a week or so but I don't like that she has to wait. The doctor feels the automatic readings (something was implanted in her to take readings throughout the day) are not accurate but I don't know how she is making that determination. I do worry about my parents. They are elderly and sometimes don't show much sense. With my MIL (may she RIP) she truly took great care of herself and was very smart about it. She sold her big house when she realized it was time and then she sold her townhouse to go into assisted living when it was time. At no time did Greg and I have to coax her to do so. My parents OTOH are the opposite but no level of coaxing will change their stubborn dispositions. So we take it as it comes and hope for the best. Anyway sending you and your entire family lots of love and big hugs. XOXO. Kate the very great and wonderful and wise and I love you girlie.
@bling_dream19
how was your weekend and how did Monday go? Hope all is well and you are enjoying bling and PJs and all the comforts of home as you are working. Hugs and love and happy Autumn! XOXO.
@canuk-gal
it was in the high 50s most of the day yesterday but it was a great ride. Despite the high winds. Today and for the next couple of days it is a warm up into the 70s! But still super windy here so it is not a walk in the park kind of ride but nonetheless a fun ride I hope. Our ice cream goal is waiting for us so we have to haha. Hope you enjoy this lovely first day of Autumn and perhaps get to celebrate autumn with a cycling adventure? Hugs and love across the many miles dear Sharon. XOXO.
@Slick1
hope yesterday was less hectic and you are 100% all better. And that you are enjoying a good week. Love you dear friend and sending you many hugs and healing vibes. XOXO.
@junebug17
hope you are having a lovely time in SC and that the weather is behaving so you can enjoy the beach and the pool. How is your brother doing Junie? Hugs.
@springerspaniel
hope Ellie is continuing to do well and all is going smoothly. XOXO.
@AV_
I continue to send good vibes your way and hope all is well. XOXO.
@Daisys and Diamonds
how are you doing? How are the canker sores? Hope you have found relief and all is good. I heard some unpleasant news about the Stone Pony but I have to research it first before I share as right now it is just here say. From Jimmy but he wasn't sure so I need to research the facts and see what I find.
@MamaBee
what a relief you decided you love Ashlee and are keeping her. That guilt was weighing on my shoulders. LOL I want to help not hinder and never want my friends to get something they don't adore and cherish and enjoy. How is David? How's your mom doing? And Shatzie? How is he? Hugs to you all.
@Keeliamira
hey there. We made it through summer. Woohoo. Now we make it through Autumn and winter and hopefully by next year at this time life will be sweeter for all. XOXO.
@sarahb
thinking of you and hoping all is well. Drop in and say hi whenever you get a chance. Hugs.
@Jimmianne
how are you doing? How goes the garden? Hugs to you and Kine.
@Austina
hope you and Colin enjoyed a wonderful rest of the weekend and had a good Monday. Hope all is well. Looks like the USA and the UK are in for some bumpy times ahead but sending good luck vibes and healthy dust to all. Hugs.
Hi to everyone else. Hope all is well.
Yesterday went like a dream. Windy and cool but a great bicycling day and Jimmy left us ice cream as promised. It was delish. Looking forward to another day of enjoying the same activities.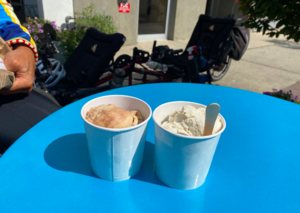 Bad news. The raccoons broke into the feeder overnight and destroyed a lot of it and took all the food. They can be monsters. Incredible. Poor Greg has to figure out what he can fix and what he has to build all over again. Oy to the vey.
Live pic from just now.
HUGE raccoons. Wow. I think they could take me in a fight.
Leaving you with a more pleasant pic to start the morning right.
As we were cycling yesterday.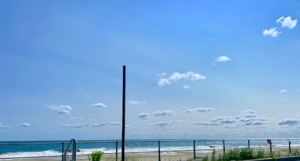 Hope everyone has a lovely first day of Autumn 2020. Stay well and be safe and may this coming year bring sweetness and all things good. (((Hugs))).
Last edited: