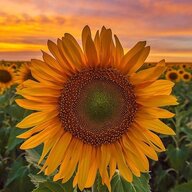 Joined

Jan 3, 2013
Messages

2,515
Sending well wishes to
@Bayek
for a successful surgery and a full pain-free recovery. Your new home is going to be gorgeous. Love the progress pics.
@missy
ouchie. I hope the Dr is amenable to treat your legs so that you can ride again. Very cool about the birds !! Sending warm wishes for a good day. Stay cool!!
@Jimmianne
How's that adorable little pooch? Not going to lie. You made me yearn for a fur baby again but it may be too soon still. Enjoy your love bug.
Cool bug-catching skills your son has
@Niffler75
He is the cricket whisperer! Hah
@MamaBee
I hope Chris is doing better. I'll check in later to make sure! Hope you've caught up on some sleep!!
Shout out to
@marcy
@junebug17
@Austina
@bling_dream19
and
@canuk-gal

Another hot and oppressive day in NY. I've been busy with work meetings, professional development for distance learning and lots of good old complaining and kvetching with the coworkers regarding school reopening. Ugh!

I have also had so much nervous energy (or is it the new meds?) that my home is getting a
complete
scrub down. I've been trying to stay off of PS because the surgery restoration is in full go mode and it's very expensive. Oy

Happy week to all!!