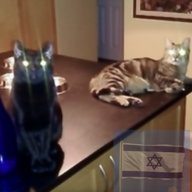 Joined

Jun 8, 2008
Messages

31,517
HI:

@missy

--sorry about your meds Total bummer. Correct me if I am wrong but doesn't your neck of the woods get a fair amount of snow in the winter? Just seems rainy instead of the white stuff. Cute hat!

@Jimmianne

I am looking forward to your deliveries also! I am sure your hair looks great--I always like mine after its cut--less weight. I need a trim soon as well.

Hope everyone who needs healing vibes gets these!!!!!

cheers--Sharon
You are quite correct Sharon. So far, not much snow at all here which is off the average. I am pleased about that.

Hope you are staying comfy cozy.
Hmm checked stats because your post got me thinking and this is interesting.
This post covers when it snows in New York, how much snow to expect in any given month, as well as tips on things to do and how to dress for the snow and cold. Overview Snowfall by Month This Winter's Prediction How to Dress Things to Do in the Cold When is it Best …
freetoursbyfoot.com
The average winter snowfall in New York City is about 25 inches, so for the 2019-20 season, Ocean Weather Services is predicting that the 2019-2020 winter in New York City will most likely be between 24 and 32 inches.
Here's what's in store for the hardest part of winter.
patch.com