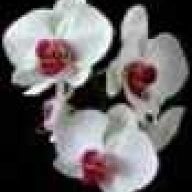 Joined

Apr 19, 2004
Messages

20,007
HI:
I clearly have rocks in my head working almost FT hours the next two weeks...no wonder I have a headache. Anyhoooooooo
@missy
and crazy weather. Warm, cold , snow then sunny. All in 4 hours. Yup. I slid onto my bum the other day (slow fall, not wipe out....) since the ground is warm then the snow comes and covers the ic. And I had my spikey boots on. Oh well....tis the season. But it does look very beautiful with the pinkish sky and the frosty trees. Breath taking.
All this talk of flu is sad. Sorry for those who are suffering.
Oh and Santa baby....a ring for me.....Tiffany......LOL
Keep well NIRDIs

cheers--Sharon