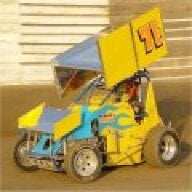 Joined

Oct 22, 2006
Messages

32
Konnichiwa!
Well, our custom engagament ring from
Whiteflash
came in on Monday. We're a little dissappointed, I suppose you could say. While it is a beautiful ring

, there was one discrepancy that has let us down. The head on it "leans" to one side, noticeable even to an amateur like myself.
Overall, I can't say this has been a very positive experience. Maybe reading all of the positive reviews on PS gave me a false sense of how the experience was going to be. We worked with Bob Hoskins from the beginning. I can't say I got that "warm fuzzy feeling" inside that I was a valued customer with our emails.
I think the one part that really disappointed me was when the ring was finished and shipped without any notification or pictures of the finished product. Granted I live in Japan (I work for the DOD), and live 14 hours ahead of Eastern Standard time, I was very much surprised of what happened.
I was notified that the ring had been shipped and was given a tracking number. You could imagine after waiting several days to see pictures of the final product, this email was pretty shocking. I had emailed Bob and asked how it could have been mailed without me receiving pictures. To make a long story short, I was told that since they had not heard from me after they sent the email, they assumed everything was OK. That was another "whammy" of an email. I don't think that is a practice most vendors use; no return email means everything must be good to go. (On a side note, even it was sent to a junk email folder or had never arrived at all, would it still be fair to proceed with no acknowledgement from the buyer? FWIW,I checked my junk email folder and there were no emails...

)
The other disturbing part is how long
WF
waited before when it was "finished" and when they shipped it. I don't think it could have been more than a few hours. Now, even if I lived in the states, I don't think it would be fair to give someone a few hours after an email and expect a reply. Add that I live 14 hours ahead of EST, and if the email had arrived, it would have been around midnight perhaps. Let's say they waited 5 hours before shipping it, that brings me to 5am. Maybe I don't fit the norm, but I don't check email at 530am before my hour+ commute to work. (Part of me felt like since they weren't looking for a reply, that I would get what I get and that's the end of the purchase).
That brings us to Monday and we get the ring. I emailed Bob twice and had at least thought I'd get a "sorry you weren't satisfied, what can we do to correct the situation...", but instead I only got an email from Leslie with a return authorization number and helpful directions on shipping it back to
WF
.
The bright side is hopefully they can fix the tilted head on the ring, we get it back safely, and life goes on. But wouldn't have it been great to be able to reflect back and look at each other and say, "that was a great experience and we can't wait to tell everyone how exciting this journey was."
We do love the diamond and without the discrepancy, I think the ring would have been perfect. I just can't say this was a positive experience...especially for something so special that would be celebrated for a long time. I now have stronger feelings that having a positive experience is a major part of overall product satisfaction.
Dana