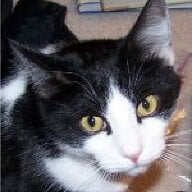 Joined

Feb 8, 2003
Messages

15,880
Tacori E-ring|1302975270|2897819 said:

Sounds like you really love him and he has many great qualities. Do you tell him what you love about him? I am not a couples counselor, but I would never think it was fair to use topics you discuss in counseling outside of that safe environment. It sounds like he has a co-occurring mental illness along with his addiction (which is really, really common). I think he would benefit from individual therapy until he is in a better place and you guys can add in the couples therapy. He needs to figure out WHY he uses substances to numb his pain. Also discovering his triggers, what has worked in the past, what hasn't, is vital for sustained recovery. Sounds like there is too much to work on at once. In the meantime, I know I am a broken record, but get to an Al-Anon meeting.

http://www.al-anon.alateen.org/

I do not know your entire situation but if violence is involved you need a safety plan in place. Like MC mentioned, extra car keys and money hidden, a place to stay if you need to leave, etc is about taking care of yourself. I always think it is smart for a woman to have her own bank account even if there is only a few thousand dollars in it. No one plans on getting a divorce and hopefully that will not be the case for you because you sound like you really love him, BUT you cannot put yourself in a dangerous situation.
Oh, and yes, a second set of keys! I keep a second set in my purse, but my situation is a bit different in that I ALWAYS take my purse out of my car but have forgotten my keys. If I lock them in my car, I can still unlock my car with the second set in my purse (I also have my Dh's key in my purse). lol (I started doing this after locking myself out of my house and car a couple of times!) lol This is no joke -> once I locked my keys in my car and luckily I had my sun roof open and I had to up on top of my car, climb through the roof, to get into my car to retrieve my keys. lol Plan ahead for EVERYTHING!!!