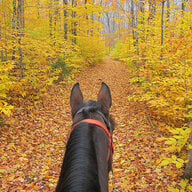 Joined

Jan 20, 2012
Messages

3,301
Thank you so much for the recommendation of George Smith. I will have to check him out on Instagram. Is he for higher end emeralds? Are Columbian emeralds with good clarity out of my price range right now? If so, I'll keep his name for the future.
So I think the question is, what aspects are going to be more important to you? It looks like your budget is hovering around $6k at the higher end. And that's a healthy budget, especially for a new enthusiast! It's just that emeralds, in their finest qualities, are amongst the most expensive gems. So, some folks prefer a smaller stone of top tier quality (to stay on budget). Other folks would rather have the gem make a bold impression with a larger size, but they compromise on quality. And then there are folks who can have both within their budget. You may have to play around a bit with the 4 C's and come to a decision on which are most significant to you. George does sell premium Colombian stones. But he'll start out asking what you want and your budget. If he can make it work, he'll certainly give you some fantastic options, though they may be smaller than you initially desired. He's not the only show in town though, and as long as you have a certificate from a reputable lab, I would not be afraid to shop around. Hey, I've purchased some fantastic stones on ebay, my friend! You just never know. This is where trusting your eye also comes in to play. And I do like a few of your original Zambian options. Anyway, I hope this helps? Gem discussions can get pretty heady. lol
P.S. This is why that Leibish stone is so much larger than the others, but less expensive per carat. The saturation is really subpar, IMO, and that fissure running lengthwise could compromise the stone's integrity. So you want to look at everything as a whole, you know?