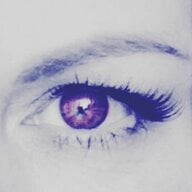 Joined

Dec 30, 2006
Messages

12,586
Hi
I have been reading posts on this forum for a few weeks now but this is my first post.
Up till a recently I knew nothing about diamonds. I have a .25 princess cut solitaire G vs2. We bought it about two years ago from a local jeweller where we live. (Newcastle in England).
We knew that we would be buying a bigger ring once we had more money.
I have been researching diamonds for a little while and to be honest I now wish I hadn''t! Its really confusing. Maybe sometimes ignorance is bliss!
We have decided to buy the ring from the US as there really aren''t any settings that I like over here and it would appear that even after paying import tax and VAT it still works out cheaper to buy the diamond there.
In the UK there isn''t as much interest in diamonds and engagement rings in general. We just don''t seem to be as bothered about the quality of our jewellery...(this is based on what I have seen in the shops and also what the people I know have told me)..... I could be wrong!
I would love some advice on how to choose a diamond - but it would need to be pretty easy to understand! I''m not stupid but I am really struggling with what is ideal. I have read some of the tutorials but even that is difficult to me! My mathematics isn''t all that good!!
I am a busy mum to five children. I am careful with my jewellery but I wouldn''t dare have a pear cut as I feel I would probably manage to break that! I love ovals and princess cuts. I also love RB but as I want quite a big stone I think a good one would be out of our price range.
I would be happy to wear a G to I colour stone and would wear up to SI-1.
Our budget (which has to include setting) is approx $4800.
Is anyone able to offer me some simple advice on choosing my ring? Any help would be greatly appreciated.

Thanks
Shelley