Hi all,
I've read through some articles in the forum and picked a few diamonds based on my budget. I'm looking for a 0.75 to 0.9 eye clean (SI1) round H&A diamond around the $3000 to $5500 range. I'm in Los Angeles and I'm looking for a jewelry master that can make the De Beers Promise Solitaire setting for me: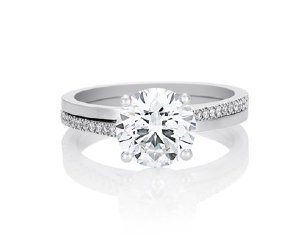 I'm also comparing the following diamonds from
whiteflash
and was wondering if you guys can guide me in the right direction:
http://www.whiteflash.com/loose-dia...28270,2666576,2668691,2668687,2632520,2668689
Would it be worth the premium to go with the A CUT ABOVE line compared to the expert line? Thanks so much!
Eric