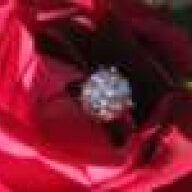 Joined

Jun 13, 2007
Messages

605
My husband and I are seriously considering spending 10 days in New York in May - I''m excited to say the least.

As this will be our first time in NYC (and in the States as we are in Australia) I was wondering if you could help me out with any recommendations on places to stay and sights to see.

We are thinking of staying at the Waldorf Astoria. Not the cheapest I know, but we figured it would be fun to stay at such an iconic hotel. However, after reading their website I''m slightly concerned about the dress code which seems to suggest t-shirts and jeans are not permitted in any public space in the hotel. While I understand the need for standards, I''m not sure I could pull off 10 days without wearing jeans while traveling. Can anyone who has stayed her enlighten me further about the standard of dress expected?

Also does anyone have any other hotel recommendations? We want something nice, with air conditioning that is central.