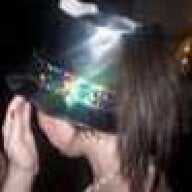 Joined

Apr 22, 2007
Messages

2,231
Following a rather interesting process to get the flights booked (story starts at the very bottom of
this thread
) BF and I are going to New York in June to collect our Leon!!!
I''ve never been but BF has. I particularly want to see Ellis Island (my grandfather went through in the twenties). We''re wary of the queues at the other big tourist attractions, although we will have eight days so we might just tough it out. BF had wanted to go see the USS Intrepid again but looks like that''s closed until November.
So I''m calling on all the native New Yorkers and all the New York lovers to please club together and recommend some fun things to us! Which of the tourist attractions are really worth it? Are there attractions or activities off the beaten track that we should seek out? Can you recommend good places to eat, party, dance the night away? Places to quietly recover the morning after all of the former?

We also plan to take in a Broadway show so if anyone has particular favourites they can recommend, that would also be very much appreciated!
We also need recommendations for budget hotels (think under $200 a night, preferably under $150 a night) as the long stay kind of cripples our budget. We are prepared to splurge a little bit (maybe $400 ish?) for the last night or two, as a treat. Our priority more for having a fun time, than on having a fancy place to sleep. We''d rather put the money towards activities as chances are we won''t be in the hotel very much anyway.
If it were worth it and not too expensive, we would also consider taking a few days out in the middle to go outside the city. So if there are any places we should consider for that type of excursion, we''d love to hear about them too.
I''m starting this thread plenty ahead of time so we can book well in advance for things if we need to!
PS - because this is a diamond forum after all, if you wanna know more about the Leon, search
''retsled''
. I am banned from the thread so I can''t link it! And
don''t you dare spill any details in here
because I have been very good and haven''t snooped so it is all still a surprise