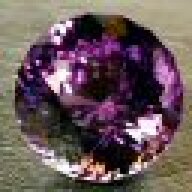 Joined

Feb 12, 2009
Messages

427
I have been looking at diamond engagement rings for a long time, and still find myself coming back to the same setting.
http://www.danforthdiamond.com/engagement-rings-with-side-stones/6375/14K-White-Gold-Diamond-Engagement-Ring-%281%7C4-ct.-tw.%29/details.htm?setting=10
I have never had any experience dealing with jewelers, and don''t know anything about diamonds firsthand, but I have done my fair share of research and have an idea of what I''m looking for.

This particular setting from Danforth catches my eye with the 14 diamonds along the sides, but it still looks similar to a solitaire, just with some extra flair. My only concern is that the 8 side diamonds (not the 4 directly beside the center stone on either side) would be up for some extra wear and tear. Does anyone have any experience with diamonds placed in this position?
After doing some research on metal types, I am opting to go with palladium, because platinum is out of the budget and I had read that white gold can fade to almost a yellow color, and as I am not big on yellow gold, I''d like for my ring to stay as white as I can manage. I remember reading somewhere that palladium is not the best metal for pave settings, are bead settings any different?
Additionally, if anyone has any experience with Danforth or has any other suggestions, anything would be appreciated!
Thanks!