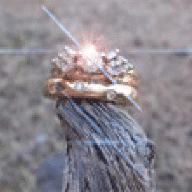 Joined

Mar 2, 2010
Messages

1,229
Hey All,
First: Pictures then words: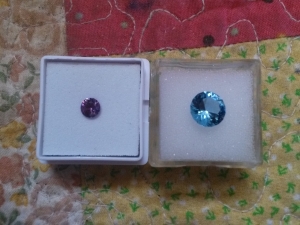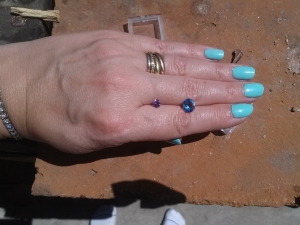 I have just dipped my toes into the world of Colored Stones! I saw this beautiful Sapphire on Jeff Davies' site and I loved it! I was worried as I have never ordered stones, and really have no idea what I'm doing.


But I had the funds and after staring at everyone's beautiful stones I figured it would be fun to try.
I forgot to save the pictures of the stones on my computer and of course I can't find them on his site

I messaged him so hopefully I'll get to add those later. His pictures are MUCH better than mine!!!
The smaller purple stone is the one that started me off. In his videos it looked quite a bit lighter, but it is still so beautiful!
I love it. I loved the facet pattern, but (of course) its challenging to see as it's only 5mm (its a .56ctw). The indoor picture seems to be the closest to what I actually see.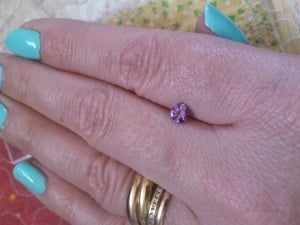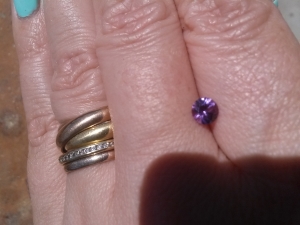 I'm looking at setting this baby into something like one of these, but in rose gold, I prefer the first one (both are from DZ):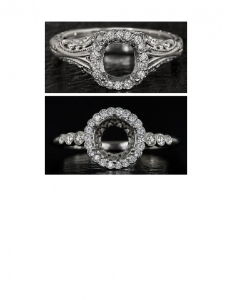 The larger one is a blue topaz that is photographing much darker than I see irl. To me it reminds me of a swimming pool, the above ground plastic ones (like my grandparents used to have). Again, love it!
The outside picture seems closest to real life.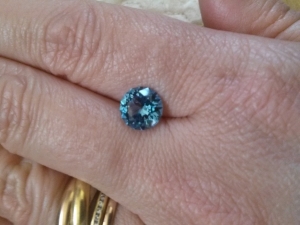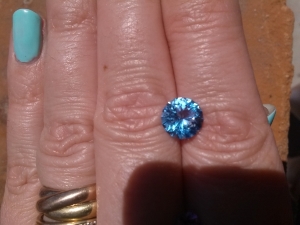 I'm looking at setting this on in something like this, probably in White gold, even though I'm not a fan....not sure how rose or yellow would look...
These guys are so challenging to photograph accurately!!!