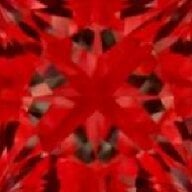 Joined

Jan 2, 2008
Messages

1,246
Hi,
I bought this sapphire but when I got it home I found two fairly sizable chips in the girdle! Too big to hide behind prongs. I have attached some pictures.
Spec: Untreated but uncertified ceylon yellow sapphire. 2 ct approx 9x7x4mm. Eyeclean.
I have contacted the seller and have been told that I can return it for a refund or keep it with a $300 discount. Bearing in mind that there wasn't much change from $1500.
I do like the color but I'm not sure I want to go thru the trouble of getting the chips cut out. Also I doubt $300 would even cover the cost to ship it, fix it and ship it back.
What should I do?