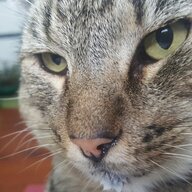 Joined

Apr 30, 2019
Messages

3,259
Thanks for the links Missy

I'll read them shortly.

DaisysandDiamonds - I'd get a new doctor in a heartbeat, but the Canadian city I live in has a doctor shortage crisis. An absolute crisis. People have to use walk in clinics because they can't find a physician to take them on. I am looking around for a new physician, and you go on wait lists that take years.

Thank you for your concern!
oh dear i understand that
we live in a small provincial city and it took us 6 months to find GP with a vacancy
I always thought a diet high in calcium helps bones
do you like cheese and other dairy ?