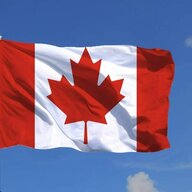 Joined

Feb 2, 2011
Messages

1,595
Hi everyone,.
Today my doctor told me I have osteoporosis of the spine, and the hips are just beginning too.

2 years ago, while working aboard a ship as a cleaner, I got hit from behind by a very heavy fire door. It launched me into the air, but I landed on my feet. My family doctor refused to order an MRI to check for disc bulging. Said I didn't show symptoms, but my massage therapist, chiro, and physiotherapist disagreed. So after almost 2 years, he finally agreed to a CT, which showed small to moderate bilateral bulging at L5S1 and moderate to large bilateral bulging at L2L3, extending into the thecal sac. That was last month. I fought for, and got a referral to a rehab medicine doctor and the pain clinic. She has ordered an MRI, which I get in November.

Needless to say, there is little trust for my family doctor. He did order a bone density test after the results of the CT came in. I've been menopausal since the age of 43 - so for 10 years now. Today we went over the results of the bone density, and my spine is in osteoporosis with my hips not far behind. He is recommending Fosamax after I get checked over by my dentist. I guess osteonecrosis of the jaw is just one of the risk factors.

Sooooo, lots to digest for me. I was hoping for some advice from others in my, or close to my position. I'm in the 'finding out everything I can stage', and have not filled the prescription until the dentist checks me out. I'm considering seeing a naturopath in the interim.