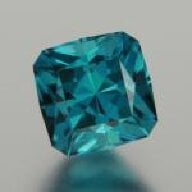 Joined

Jan 18, 2008
Messages

9,758
I have had this spess from Doug @ Bespoke for quite some months now, but haven't gotten around to posting or taking pics of it.
It is 2.1cts - here is the original listing:
bespoke spess
As soon as I received this gem I could see Doug's pics, although certainly accurate, did not do the spess full justice - it positively glows, and although his description says slightly included, I can't find anything with a loupe.
After chatting to Sally, I have decided to send off the spess to finally be set. It's been ages since I've worked with Sally, and I am really happy to be back in touch with her enthusiasm, sincerity and creativity.
I'll also be sending her these baguette diamonds, salvaged from the men's ring my OEC came in..I'm not sure of the specs on them, except that there are 12 total of varying sizes and they appear to be in the colourless and VS range - they appear bright and at least reasonably well cut.
At the moment, my idea is a version of the
Iolani
setting, but with perhaps the diamonds channel set in the shank..?
I guess my concern is a bezel taking away from the glow and brightness of the spess at all..? If there are folks reading that have a combined bezel with prongs setting from HOW, I'd love to see one..
Any other suggestions or ideas are welcome - Sally and I have agreed I would just send her the gem and the baguettes and we would figure out a design once they are there. I can't afford to splurge on the setting, but do feel the spess deserves a good home
I practically stole the baguettes with the OEC's old setting, so this is just a nice excuse to use them.
eta: oh, and looking back at Doug's site has proved dangerous!