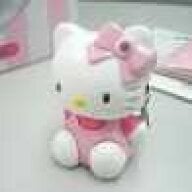 Joined

Mar 26, 2007
Messages

26
Hi all,
I've been lurking here for some time. I'd really like your opinion on a stone I've been looking at - and I need to decide soon:
http://www.jamesallen.com/diamond.asp?cid=131&item=1007254
There seems to be quite a few inclusions, albeit at the edges. Would this effect how the diamond would show once it is set? Also there seems to be a brown shadow at 2'oclock?
Do you think I should wait for a cleaner stone to come around? The other stones I have seen have less inclusions, but the inclusions are right in the middle. What's better?
Thank you!!! I really appreciate it!!!
The other one I am looking at is:
http://www.jamesallen.com/diamond.asp?cid=131&item=1007251
(but it might not be available anymore - on hold for someone else?)