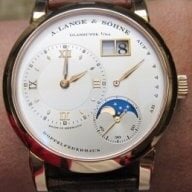 Joined

Apr 3, 2004
Messages

33,852
Re: New and quite confused! Any assistance would be apprecia
PumpkinsAreAwesome|1443512296|3933044 said:

Dancing Fire|1443511422|3933043 said:

PumpkinsAreAwesome|1443507709|3933036 said:

Update!


-I ended up looking at a round I1 J diamond and an oval I1 K. Both were noticeably creamy colored on the side, but not on top. I could not tell the color difference between the two. Maybe I just have bad eyes.

GIA graded stones?

Nope. They label their GIA graded ones. I didn't see a GIA notation on the boxes of these two.
You need to look at some GIA graded stones...