Hello,
I have been searching for the best value diamond (my budget is tight) for my girlfriend on
James Allen
for about 2 months. Last week, I finally found the right one: Round, 0.9 Carat, Excellent Cut, F Color, I1 Clarity (but eye clean). In the GIA report, the clarity characteristics listed is Crystal. After carefully examining the diamond with the "super zoom" tool, I called in to verify that the diamond is indeed eye clean and the Sales Agent replied: "This is one of the clearest I1 diamonds I've ever seen, you've found a needle in a haystack!" She added that the crystal is probably located on the pavilion, which is why it is hard to see on the image. Needless to say, I was overjoyed and was able to purchase a diamond within my budget that I knew my girlfriend would love. After putting it on hold for 24 hours, I called back to complete the order. When completing the order, the sales agent said that the diamond would be brought to their offices to verify its condition and then would be sent to me.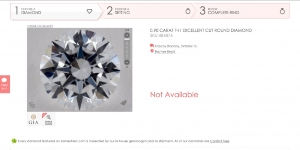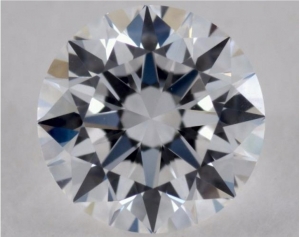 Yesterday, I received the
James Allen
gemologist report with a very very different picture of a diamond. There are several large inclusions on it and it looks
nothing
like the diamond I purchased on their website. Without even apologizing, the representative went on to explain how the gemologist was surprised by how nice the diamond looks, etc etc with some rather slimy sales techniques ("This is fantastic news!! I personally wear an SI2 that is over 1 ct, so I am very happy to hear the Gemologist state that this diamond is eye clean.")
I called
James Allen
back in order to cancel my order as I have no interest in purchasing this diamond and received a very cold and curt reply without any attempt to explain or fix the situation, or even apologize for their mistake. The Sales Agent only admitted that the image of the diamond on their site was a mistake.
It seems to me like really deceptive sales tactics to advertise one diamond, when it actually looks nothing like the picture representing it. Isn't their whole advantage based on the fact that you get to see the
actual
diamond you want to purchase?
Anyways, I posted this because I haven't heard of anyone else having a similar experience and because I'm looking for some advice as to what I should do.
Thanks