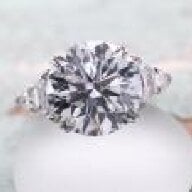 Joined

Sep 18, 2015
Messages

165
Hi all,
I just purchased my upgrade diamond, a 3.23 J VS2 MRB. Now I am trying to decide on a setting.
Victor Canera
has my stone, but I need to tell him what to do with it!
Diamond link:
https://www.pricescope.com/community/threads/3-23-j-vs2-with-sbf-what-do-you-think.219981/
I was contemplating a thin pave solitaire setting, or a HW-inspired tapered baguette setting. I think both would be lovely. But I keep coming back to this setting, which has always been my favorite.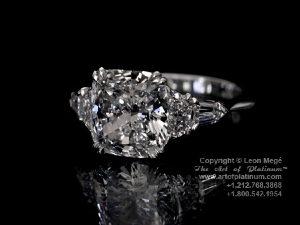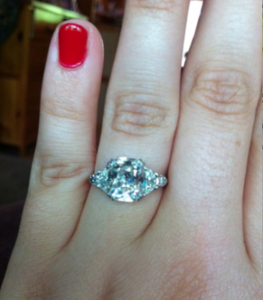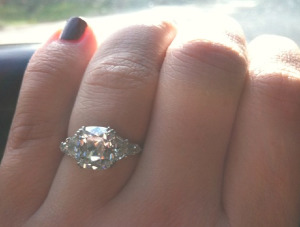 However the center stone shown is a cushion, which obviously has more height than an MRB. What I like about the setting is the proportion of the side stones to the center - they are shorter than the center stone (maybe half the height?) and therefore they highlight it. I don't like when the sidetones are nearly the same width as the center stone and therefore it just looks like a band of bling where the center is not the star.
Do you think I could accomplish a similar feel with an MRB? The moons or traps would have to be smaller so that they're a good deal shorter than the MRB. I'd also want them set on a steep angle to the center stone, not on the same plane as the center stone, to further help avoid the "indistinguishable band of bling" factor. However, I am worried that the moons and bullets would have to be so small to achieve the proper height proportions to the center stone, that they might end up looking silly.
This is the only example I could find with an MRB, half moons/traps, and bullets, and the side stones are too large in proportion to the center for my taste. (It looks lovely, don't get me wrong - but it just doesn't replicate the look I am going for.)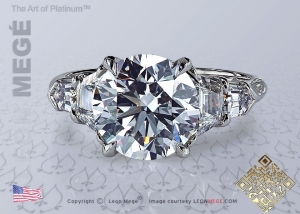 Anyone else seen another example that could help me? And please give me your opinions on this!!