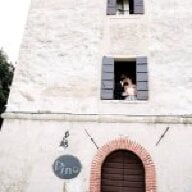 Joined

Nov 15, 2008
Messages

3,309
I rarely venture onto this forum, so hello

Two years ago, I posted a ring my grandmother gave me. It is a ring she bought in Thailand or Egypt (first she said Thailand, this weekend she said Egypt...she's 87...
with 21 rubies of about 1.8 - 2mm diameter. I'm not 100% sure the rubies are real, but it doesn't make a difference to me. I'd like to wear the ring, but as cool as the current setting is, I never wear it because it doesn't fit my style and it gets caught on clothes all the time. So, I'd like to re-set the stones.
I could reset them in an eternity ring -- I would probably have a couple left over.
Are there any other ideas out there what I can do with these stones? A pendant? What do you think?