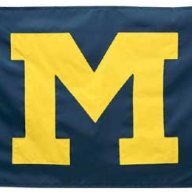 Joined

Aug 2, 2006
Messages

39
Hi all..after months of doing research on Pricescope, I purchased my fiancee an e-ring last fall from Mark at Engagement Rings Direct. She gets great compliments on it, and I''m glad I was able to find such a tremendous value in ERD.
Our wedding is 9 weeks away and we are searching for her band. This is what we have been searching for:
- design that matches her e-ring band (alternating round and baguette diamonds)
- 2.5-3mm thin band
- total carat around .50...but quality and the thin band are more important
- budget of $1,200
- platinum (her e-ring is platinum)
The first problem is the budget..it doesn''t look like $1200 will be enough to get this ring in platinum. Also, we have not been able to find this design at ERD,
whiteflash
,or Facets Collection.
So this weekend we venture into Shane Co. They have this style in stock, and my fiancee loves it. However, they only have it in white gold. Saleswoman says no need to worry about yellowing, because Shane Co. offers free rhodium plating for life. Fiancee gets very excited about that and wants to buy it, and says she is ok with having a white gold band. Here is the band:
Shane Co Band
The problem is..I obviously love a great value, and I know ShaneCo does not provide this.
So what do you guys think? I''m sure the band is overpriced, but they are the only store we''ve seen that has her desired design in stock. At some point, do you have to sacrifice price for selection? Also, do you think the lifetime free rhodium plating makes up for the high price?
Finally, do you see any potential negatives in having a plat. e-ring with a white gold band? And how do I convince her that shane co isn''t the best option? (FYI the shaneco stones are I or better and SI or better..her e-ring is a G/SI2)
thanks for any insight!