Joined

Jan 15, 2016
Messages

2
This was my grandmother's ring that I believe she purchased from an antique jeweler years ago. I'd really appreciate any information you all might have about when/where it was made, any unique characteristics, etc. I showed it to a local jeweler and was told that they could appraise it but wouldn't know much history about it at first glance, beyond that it maybe looks Art Deco. My family doesn't know much either unfortunately. I had given up hope of finding more information until I stumbled across these forums. I know that it had a lot of sentimental value for my grandmother, and it was one of the few possessions she kept in her old age. I wear it every day.
Here are some photos. It's stamped with 18K and then a triangle and T8. I'm not sure what the metal in the center is; I'm thinking maybe not silver since it didn't tarnish while in storage. There is a very small round stone in the center, but it's hard to see the facets in person so I can't really tell how it was cut.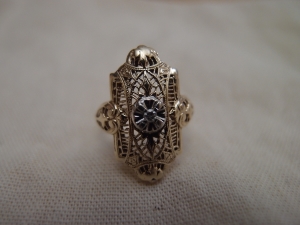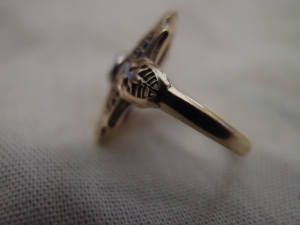 The sides look like birds or maybe a leaf/flower.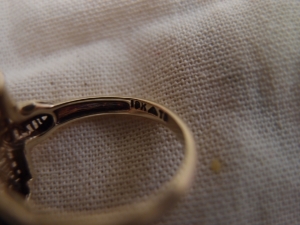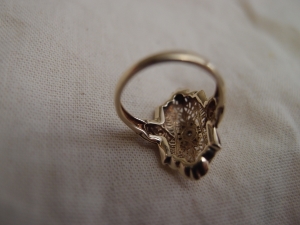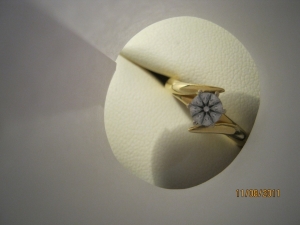 Thank you for your help!