Joined

Nov 5, 2009
Messages

21
I try to buy my wife a piece of jewelry after she gives birth to a child. We just had a child, and I don't know where to begin my search. I am interested in antique jewelry and colored stones. Here are two pieces that I bought in the past: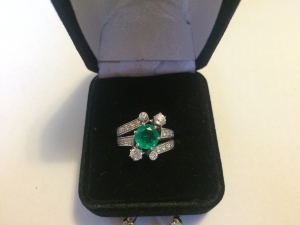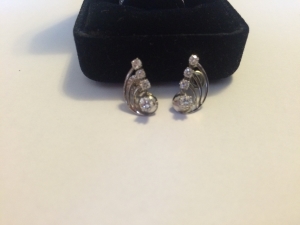 I bought both of these pieces off Ebay, and I used search terms like "antique emerald ring" "vintage emerald ring" or "art deco emerald ring". I used the same descriptors when searching for diamond earrings.
I have a budget of 500 to 1500. Here are my three questions:
Now that she has an emerald ring and diamond earrings, what is the next cool thing for me to look for?
Would you call the above two pieces art nouveau, and is there a good place to find more jewelry this style?
Where is the best place to search vintage and antique jewelry?