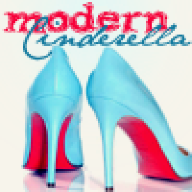 Joined

Nov 25, 2006
Messages

227
my fiance is making me do some
*homework*
before we buy an engagement ring. i got lucky because i get to
*help*
pick it out!!!!!
anyways, i need to know the best jewelers anyone has worked with personally or know someone who has worked with a jeweler in atlanta, ga; los angeles, ca; new york, new york; and mississippi, and dallas.
my fiance lives in mississippi and i live in atlanta so we''ll be taking some time over the holidays between these 2 places to find good, reputable jewelers. it doesn''t have to be tiffanys (although we''ll probably go for the trill of window shopping) but if its someone who works from their home thats cool too.
we''ll also be looking in los angeles, ca; new york, ny; and dallas, tx because i''m traveling to these places on business with him/sight seeing.
the most important thing we are looking for is someone who sells high quality diamonds with high quality clarity and high quality cuts and a wide selection of diamonds/designs. also a place where the diamond won''t fall out of the settings cause i worry about things like that. it must be real diamonds that can be gia certified or are already certified.
if you could post web links, names, or phone numbers (so we can make appointments) of people that are good that would be so helpful!!!
thank you soooooo much!!!!

i''m so excited!!!!!!! yay!!!!